'Terrorist regime talks about its terrorist aspirations': Russia responds to Ukrainian threat to kill Putin
Kremlin Press Secretary Dmitry Peskov on Thursday said Ukraine's leadership has again proven its 'terrorist' nature by threatening to assassinate President Vladimir Putin even as he assured that the Russian leader was 'well protected'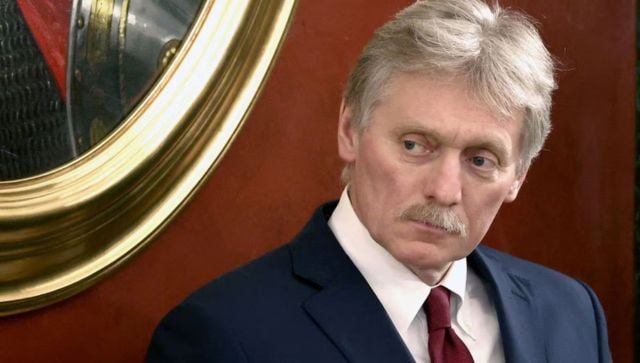 Kremlin Press Secretary Dmitry Peskov on Thursday said Ukraine's leadership has again proven its "terrorist" nature by threatening to assassinate President Vladimir Putin even as he assured that the Russian leader was "well protected".
According to a Russia Today report, citing the Rossiya 24 broadcaster, Peskov on Thursday, referring to the Ukraine government, said that "a terrorist regime talks about its terrorist aspirations."
Peskov was reacting to an acknowledgement by Vadim Skibitsky, deputy head of Ukraine's Main Directorate of Intelligence (GUR), who told the German outlet Die Welt in an interview on Wednesday that Kyiv wanted to assassinate Putin "because he coordinates and decides what happens" in the war and that the Russian leader was aware he topped Ukraine's kill list.
"But in the end, everyone will have to answer for their actions," Skibitsky was quoted as saying.
Skibitsky said?"Putin is noticing that we are getting closer and closer to him, but he is also afraid of being killed by his own people."
He was cited as saying that Putin was a difficult target because he was "holed up" a lot of the time but was now starting to appear in public more often.
Skibitsky went on to name other Russians, including Wagner boss Yevgeny Prigozhin, Russian Defence Minister Sergei Shoigu, Chief of the General Staff Valery Gerasimov, and military commander Sergei Surovikin – nicknamed "General Armageddon" by the Russian media, as targets.
Russia justifies invasion
The statement gave Peskov the chance to justify Russia's invasion of Ukraine in February 2022.
"Such statements show that the military operation, launched by Russia in Ukraine in February 2022, was more than justified, more than necessary and that it must be completed," the Russia Today report quoted Peskov as saying.
To a question whether Russian president's security has been beefed up after the threat from Kyiv, Peskov replied, "Trust me, our security services know their job and know what they're doing."
Drone attack on Putin's residence
In early May, two small drones were disabled by air defences, while trying to strike Putin's Kremlin residence in Moscow. The Russian leader was not there at the time of the failed attack, and no one was hurt.
Despite the Ukrainian authorities denying any involvement, Moscow called the incident a "a pre-planned terrorist act" and an attempt on Putin's life perpetrated by Kiev.
The Kremlin vowed that Russia would retaliate to the raid "anywhere and anytime it deems necessary," while senior lawmaker Vyacheslav Volodin called for the use of "weapons capable of stopping and destroying the Kiev terrorist regime."
With inputs from agencies
Read all the Latest News, Trending News, Cricket News, Bollywood News,
India News and Entertainment News here. Follow us on Facebook, Twitter and Instagram.
also read
World
Tuesday's drone attack – in which at least eight entered Moscow's airspace – is different and significant in the ongoing Russia-Ukraine war. The incident took place in Rublyovka, an area where oligarchs, politicians and top officials live in luxurious gated communities, bringing the war home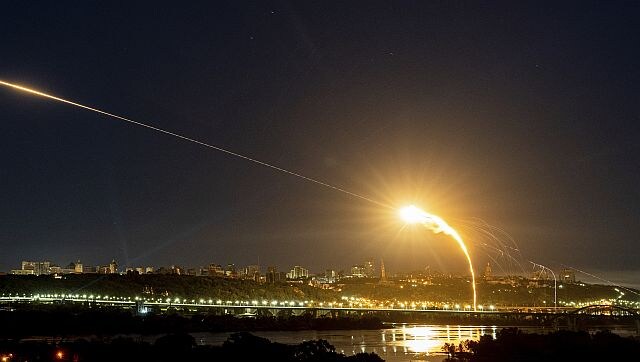 Explainers
The drone war has now become a numbers game. In recent months, invading Russian troops have sent waves of Iranian-made Shahed explosive drones at Kyiv and other major cities, while Ukraine has launched unmanned attacks of its own in Crimea and Russian border region Belgorod
World
The US on Wednesday announced a new $300 million arms package for Ukraine, bringing the total value of US security assistance to Kyiv to $37.6 billion since Russia's February 2022 launch of the invasion